Workshop and Servicing
A big part of The Bike Shop Blackpool's business is servicing and repairs. We like to have most repairs booked in so we can get the bikes back to you the same day. Click here..>>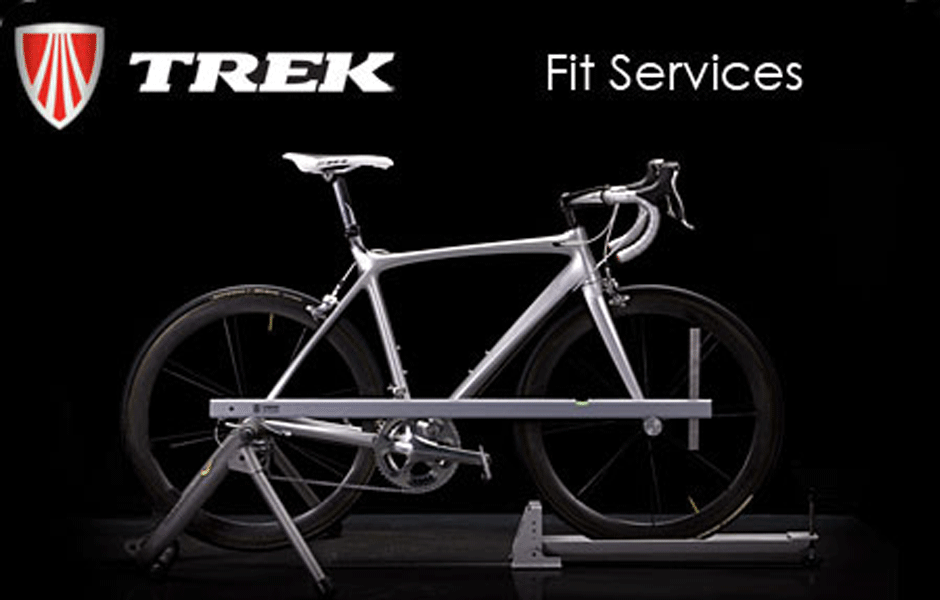 Trek Precision Fit
With over 14 years of experience in the cycle trade, fixing, building, selling and riding we have a pretty good idea about how a bike should fit. However, we are qualified (officially) in the service now known as professional bike fitting. Click here..>>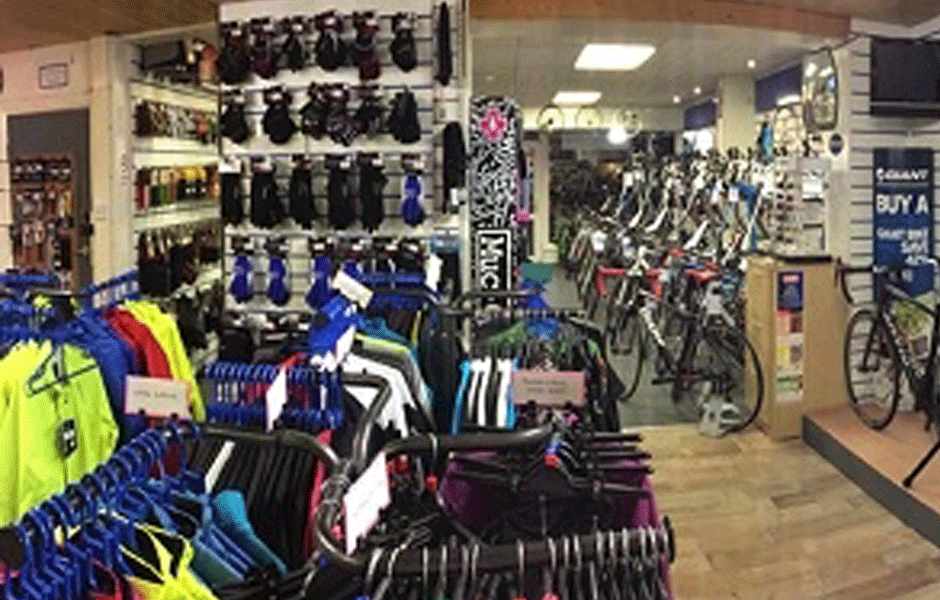 Step inside our store
Click the image above or the link for a full 360° tour of our fantastic store. and to see a full range of our bikes and accessories.. Click Here..>>

Every detail of the Émonda line, from frame design to each component choice on every model, serves the same audacious goal: to create the lightest line of production road bikes ever offered.
The entire Émonda line is unbelievably light, with sensational ride-tuned balance and handling that elevate Trek ride performance to a whole new level.
Émonda is the ultimate lightweight road racing machine, pushing the boundaries of what's possible for bicycle weight and ride performance.
Domane with IsoSpeed has it all: Blistering speed. Incredible race comfort and stability, even on the punishing pavé of Flanders and Roubaix. Don't endure. Conquer.
Powering over centuries-old cobbles, charging up dizzying climbs, descending on rails to an epic win. That's how Fabian Cancellara rides his Domane. How will you ride yours?
Long days and rough roads are no match for IsoSpeed technology. Our innovative decoupler doubles vertical compliance so you ride stronger, longer.
1 Series aluminium road bikes feature the same aero shaping and race-ready detail as our top-end bikes. They're strong, light, and built to fly over the pavement.
1 Series is a fast, aero ride for the passionate enthusiast or aluminium aficionado seeking a peloton-tested, confident and smooth ride. Sound like you? Climb on.
Nothing rides like a Trek
We never compromise on ride feel. You'll feel the benefit of Trek responsiveness and handling from the very first pedal stroke.

Brought to you by the world's leading aluminium frame engineers, Defy redefines the performance possibilities of an aluminium road bike. Born in Giant's own in-house aluminium forging facility and engineered with FluidForm ALUXX SL aluminium tubes, Defy blends comfort and control. Frame technologies include the OverDrive steerer tube for stiffness and sharp steering, the D-Fuse seatpost for vibration damping and a PowerCore oversized bottom bracket area for stiff, efficient power transfer.
Advanced Carbon
Hammer out more miles. Descend with more confidence. Take the long way home. From sportive to epic solo adventures, Defy Advanced is the choice for comfort and control. Its Advanced-grade composite frame features endurance geometry and a road-smoothing D-Fuse seatpost. Disc-brake technology gives you more control in all types of weather or road conditions. It's the perfect machine for going longer, faster.
Advanced Pro Carbon
There's more to road riding than just sprinting and climbing. The all-new Defy Advanced Pro is built for performance in all aspects of the ride-so you can stay strong to the finish, even on long days. The Advanced-grade composite frame features endurance geometry with the perfect blend of light weight, stiffness and road-smoothing compliance. The OverDrive 2 steerer tube and full composite fork boosts front-end stiffness and precision. New disc brake technology and the vibration-damping D-Fuse seatpost enhance control and comfort and the PowerCore bottom bracket turns every pedal stroke into positive forward motion.
Propel Advanced
Best-in-class aerodynamics meets superior all-around ride quality. Engineered with AeroSystem Shaping Technology and Advanced-grade composite, this race-ready machine delivers lightweight performance and a stiff chassis for sprinting and solo riding situations. The Vector SLR seatpost offers wide-ranging adjustability with minimal drag. An OverDrive steerer tube and PowerCore bottom bracket help improve its sharp handling and pedalling efficiency—the perfect combo when you're off the front of the pack.
Propel Advanced Pro
The AeroSystem Shaping Technology and SpeedControl SL brake system are the result of countless hours in the wind tunnel. The Advanced-grade composite frame delivers optimal stiffness and light weight. The Vector SLR seatpost offers wide-ranging adjustability while minimising drag. Race-proven frame technologies, including the OverDrive 2 steerer tube and PowerCore bottom bracket, make it a well-rounded performer that shines in sprints and solo flyers. So when the name of the game is speed, the Propel Advanced Pro is your winning advantage.
What The Bike Shop Offers.
We now offer up to 0% finance on our complete range of bikes and accessories.

10% discount of all accessories for 5 weeks + FREE first five week service.

Professional bike fitting service from our fully trained staff.

Full range of bikes available through most cycle scheme companies.

Specialists in Giant and Trek Bikes as well as a full range of cycle accessories.
Cycle Scheme
CycleSheme.co.uk is one of several "Bike to Work" scheme companies that we deal with. The chances are if your employer offers it, we'll be able to help.
Most schemes require you to submit a quote to your employer detailing what goods you have chosen.
All this can be submitted, approved and ready for collection as quickly as 7 days.
What our customers think.
Just taken up cycling again and had no idea what to get, road or hybrid. Great advice from the whole family. Very happy with my choice thank you
Very friendly staff with good prices and good range of stock. I love it.
Great bike store. The staff know their stuff and the fact the service is first class, makes it the best around!
Fantastic shop with great service and knowledgable staff. Would recommend to everyone!!!
Knowledgeable and friendly staff. Great service and after sales service. large stock of clothing and components. If carlsberg did bike shops…!
great service & really friendly
great advice ,
had a bike fit & service for my road bike